---
Drama
Shorts
Dawn in the Dark
BBC Films
16 min 20 sec
On the eve of her father's birthday, Dawn and her fun uncle Nate struggle over her bedtime routine. A new dynamic to their relationship is explored as they navigate their way through a family crisis.

Dolby 5.1
63rd BFI London Film Festival | Debate Strand
2019 Aesthetica Short Film Festival
13th Lichtspielklub Short Film Festival
Sensational Simmy
BBC
Northern Towns Productions
World Champion Sprinter, Simran Chand aka Sensational Simmy experiences an unexpected challenge as she makes her way home late one night.
Dolby 5.1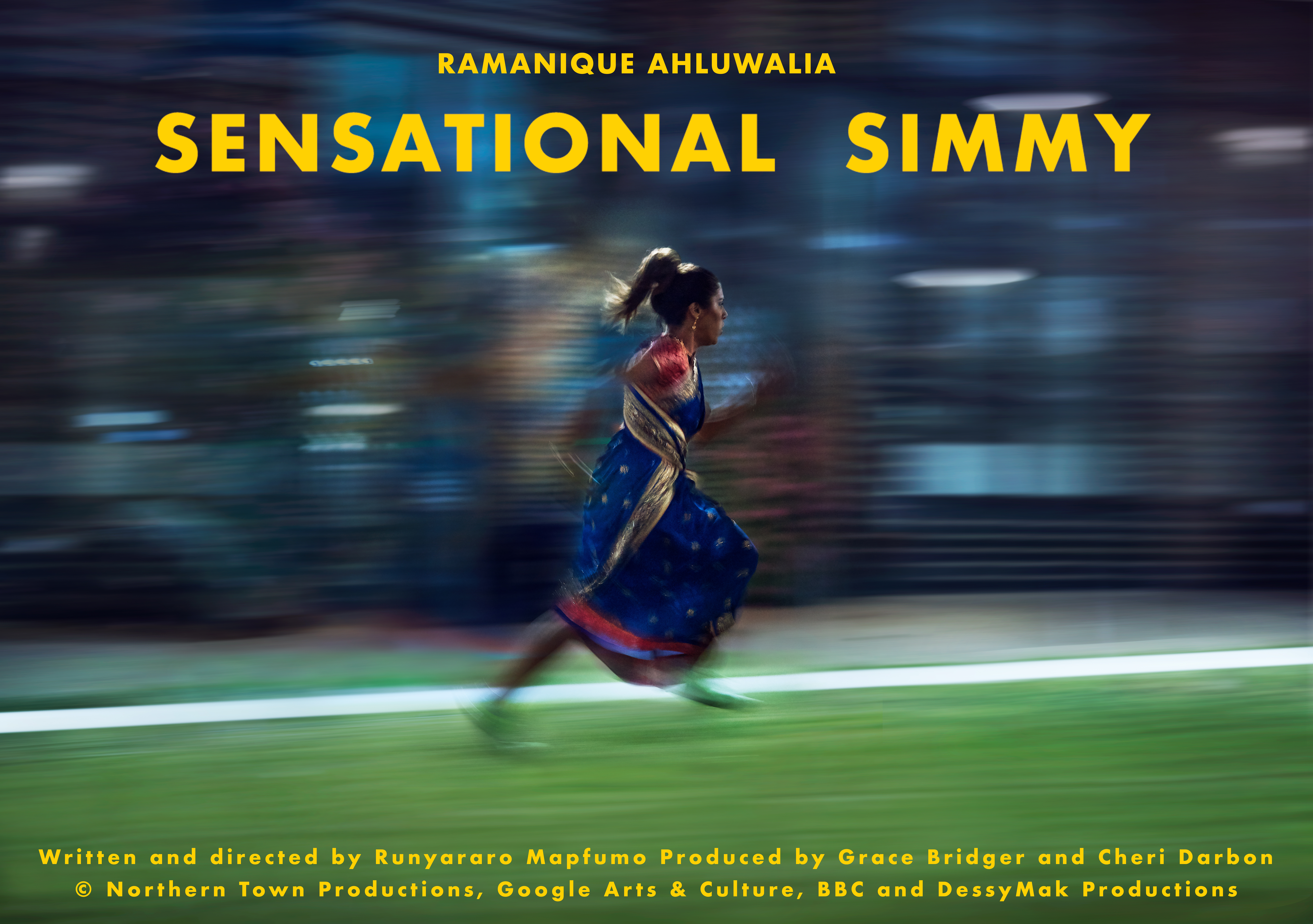 Good News
Dir. Dee Meaden
35 mins 50
A young man in a rural, religious community struggles to understand the teachings in the way that those around him seem to. A newcomer seems to offer him an alternative way to receive the truth.
Dolby 5.1
Masterpiece
Dessymak Productions
A group of young men try to interpret their friend's art, so they can save face and show support.


Dolby 5.1
---
Documentary
Shorts
The Uncertain Kindgom
Whats in a name?
April 2020, Theatrical
A handful of Brits explore the challenges they've encountered with their non-Western names and celebrate how their names express who they are.
DAZED
A Future World | Music
Mac DeMarco
On climate crisis, environmental art, and hot air balloons:
Full Article
Kelsey Lu
Takes us on a journey to a magical Massachusetts beachfront
:
Full Article
Abrázame
Dir. Jas Doyle Pitt
26 mins 19
Abrázame is a window into the imaginative world of six-year-old Jhoselyin and her friends, who are growing up in a Bolivian prison with their incarcerated mothers.

Dolby 5.1
Hunters & Gatherers: From Shore to Sea
Nowness
Through the relentless swell of the ocean or the sound of clattering chains, we wanted to give a sense of the trawlers' reality, emphasising the impossibility of escape once there.
---
Animation
Shorts
Facing It
Dir. Sam Gainsborough
7 mins 36
Vimeo Staff Pick Premiere
As a man anxiously awaits a meeting in the local pub, he is forced to explore his own difficult memories and relationships in an evening that will leave him changed forever.
Dolby 5.1
Full Film
IMDB - New Filmmaker of the Year award Finalist 2019
MPSE Golden Reel Award - Verna Fields Award | Outstanding achievent in Sound Editing
View Conference - View Award Winner 2019


Manchester Animation Festival - Audience Award Winner 2018
Animage International Animation Festival - Grand Prix | Audience Award Winner 2018
Ottawa International Animation Festival - Audience Award Winner 2018
ARS Electronica - Prixar Award Honorary Mention 2019
---
Campaigns
Shorts
---